Low Profile Series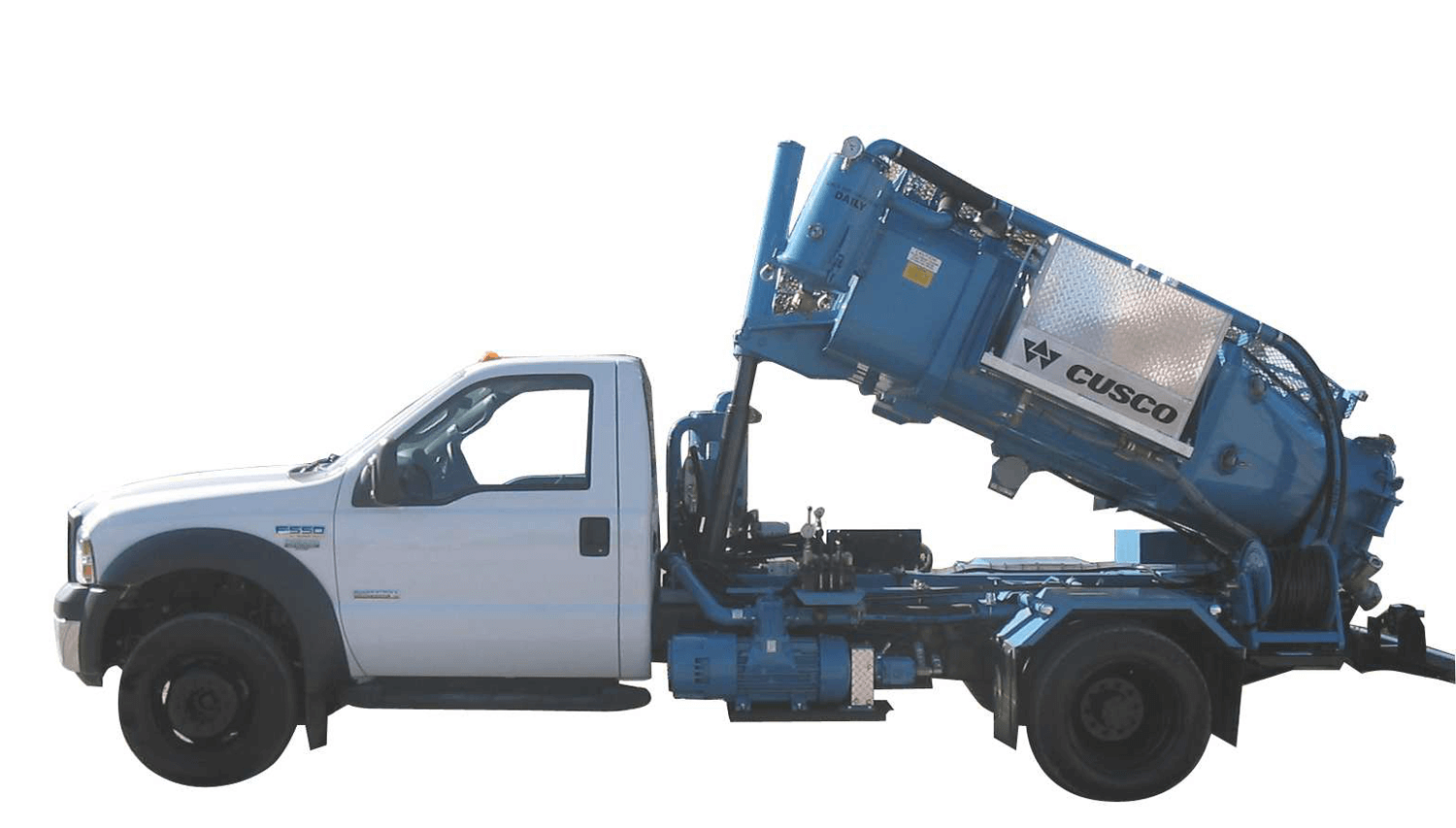 Is getting to the collection site proving to be difficult due to low clearance levels? Our Low Profile unit is the ideal equipment for underground parking waste collection and transportation. Features an optional airlift system that is specially designed to enable the chassis to drop to a 77″ clearance and return to its original ride height, at just the flick of a switch. With this capability, the complete unit can enter any underground parking facility where many catch basins are located. Don't let low clearances get in your way and "get down" with Cusco's Low Profile vacuum truck.
Available Options: High-pressure wash system, hydraulic dump system, hydraulic vibrator, heated valves.
Click here to download and print our brochure of liquid waste equipment
Download Adobe Reader
---
Performance and Chassis Data:
| | |
| --- | --- |
| Required Front Axle: | 4,000 lb. |
| Required Rear Axle: | 8,000 lb. |
| Required CA: | 84" |
| Horsepower: | 190 |
| Transmission: | Standard |
| | *Other Capacities Available |
---
Tank Material:
Head: 0.250" 44W
Shell: 0.250" 44W
Rectangular: 30"H x 60"W
Primary Shut-off:
4" internal with 6" SS float ball and cage assembly
Secondary Shut-off:
Exterior moisture trap assembly with float ball and sight glass
Liquid Level Indicator:
3-5" diameter sight glasses located on rear head
Piping:
3" piping to connect to vacuum system
Valves:
Suction: 3" brass valve
Discharge: 4" brass valve
Rear Clean Out:
20" diameter quick opening located bottom of rear head
Dump System:
Hydraulic: 7 ton capacity 72" stroke, 3 stage
FOR PRICING OR MORE INFO CALL TODAY!
800-490-3541