Hydrovac Series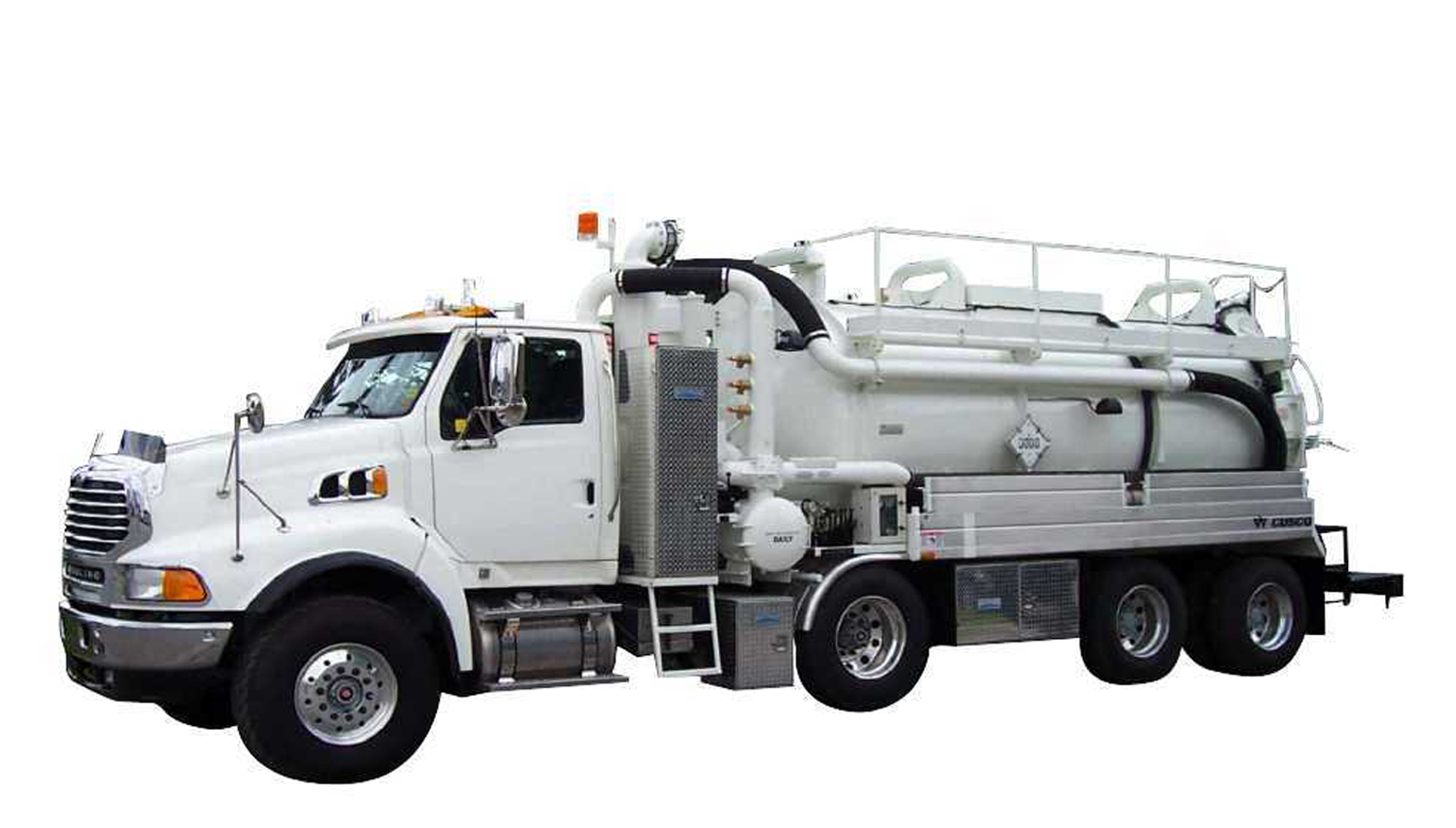 This powerhouse is designed to work with heavy applications that typical vane type vacuum pump systems cannot handle. The Hydrovac series supports a low maintenance tri-lobe positive displacement blower with airflow ratings of 980 CFM to 1,400 CFM and vacuum levels up to 28″ Hg, a reversible airflow piping system for pressure off-loading, and a 4″ to 6″ suction hose that will move product with ease. When additional pulling power is what you need, Cusco's Hydrovac is the machine for you.
Available Options: High-pressure wash system, stainless steel tank construction, hydraulic suction boom, hydraulic vibrator, heated valves, truck exhaust spark arrestor, emergency hydrocarbon shutdown system, pressure off-loading nitrogen purge line,  DOT 407/412 and TC 407/412 configuration.
Click here to download and print our brochure of liquid waste equipment
Download Adobe Reader
---
Chassis Data:
| | |
| --- | --- |
| Required Front Axle: | 18,000 lb. |
| Required Rear Axle: | 46,000 lb. |
| Required CA: | 175″ |
| Horsepower: | 375 |
| Transmission: | Standard |
---
Tank Material:
Head: 0.250" 44W
Shell: 0.250" 44W
Diameter: 78"
Primary Shut-off:
Internal with SS float ball and cage assembly
Secondary Shut-off:
Exterior moisture trap assembly with 4" SS float ball, filter screen and sight glass
Liquid Level Indicator:
SS rotary float gauge with 6" SS float ball and sight cage assembly
Piping:
No disconnect piping to allow tank to dump with vacuum system connected
Valves:
Suction: 4" brass valve
Discharge: 6" brass valve
Dump System:
Hydraulic: 30 ton capacity 120" stroke, 3 stage
Rear Door:
Hydraulic: full opening with 6 heavy duty wing clamps
FOR PRICING OR MORE INFO CALL TODAY!
800-490-3541